Exhibitions / Events
---
2021


All I Needed Was Imagination (BS-Projects Fellows Exhibition), Hochschule für Bildende Künste Braunschweig, Germany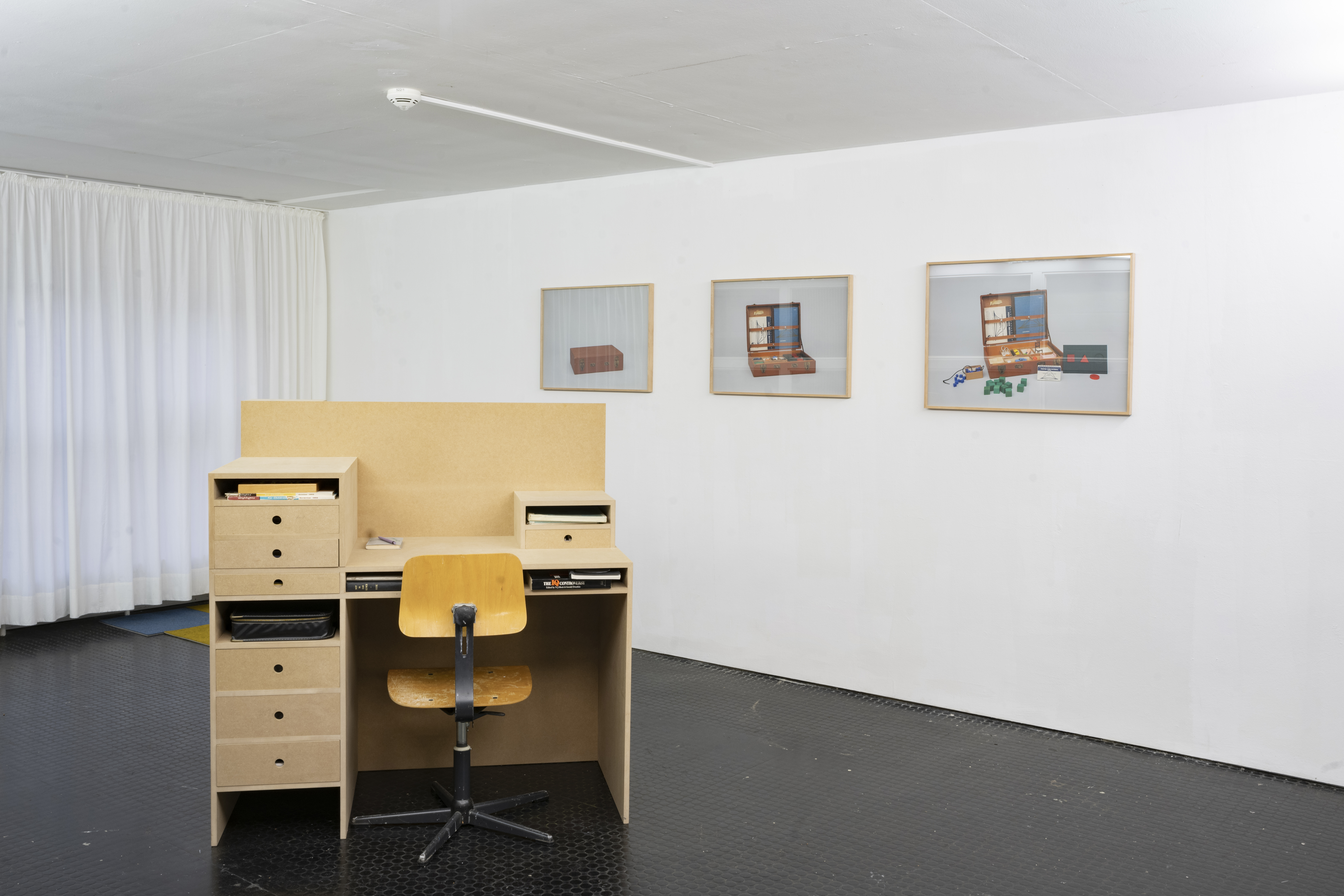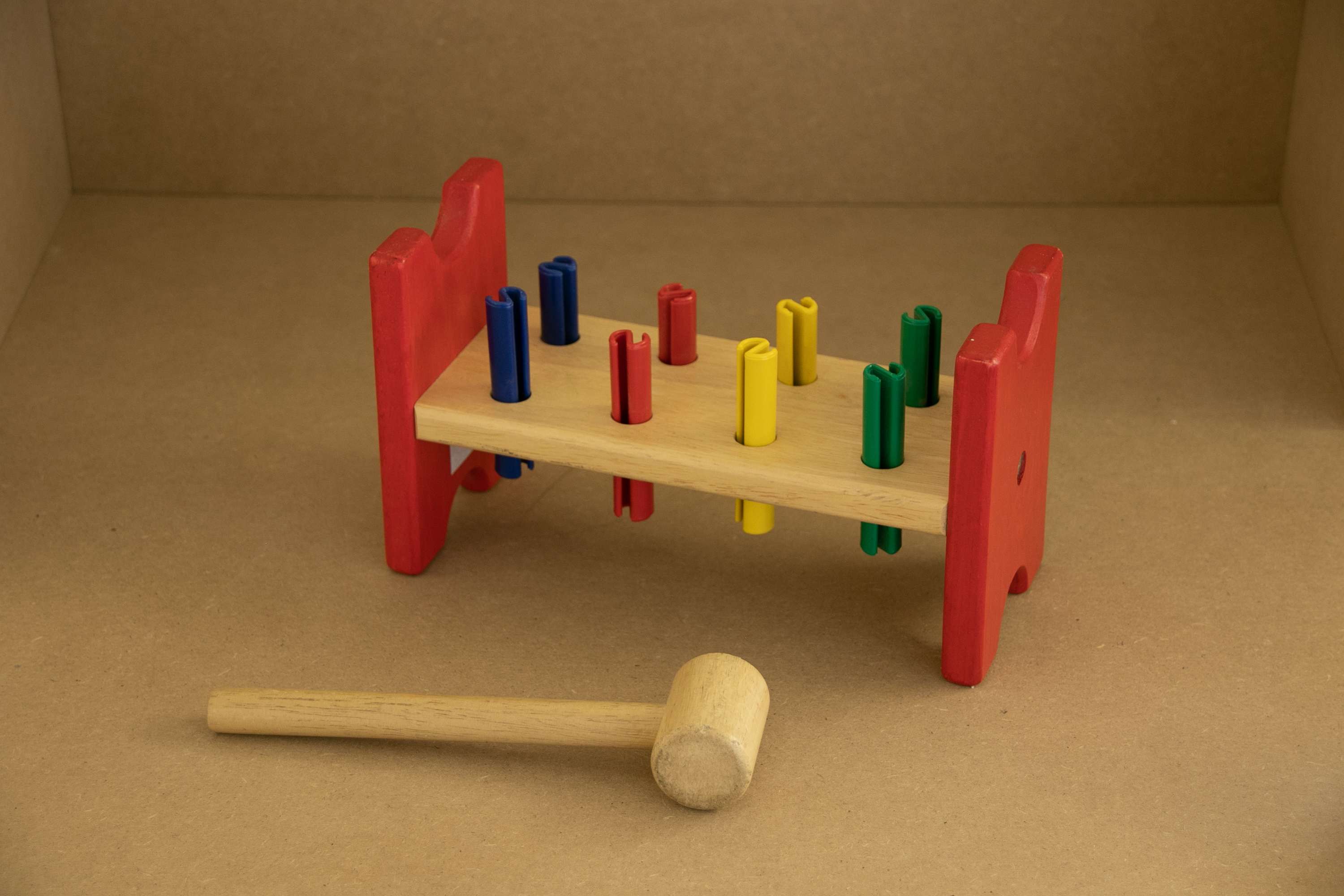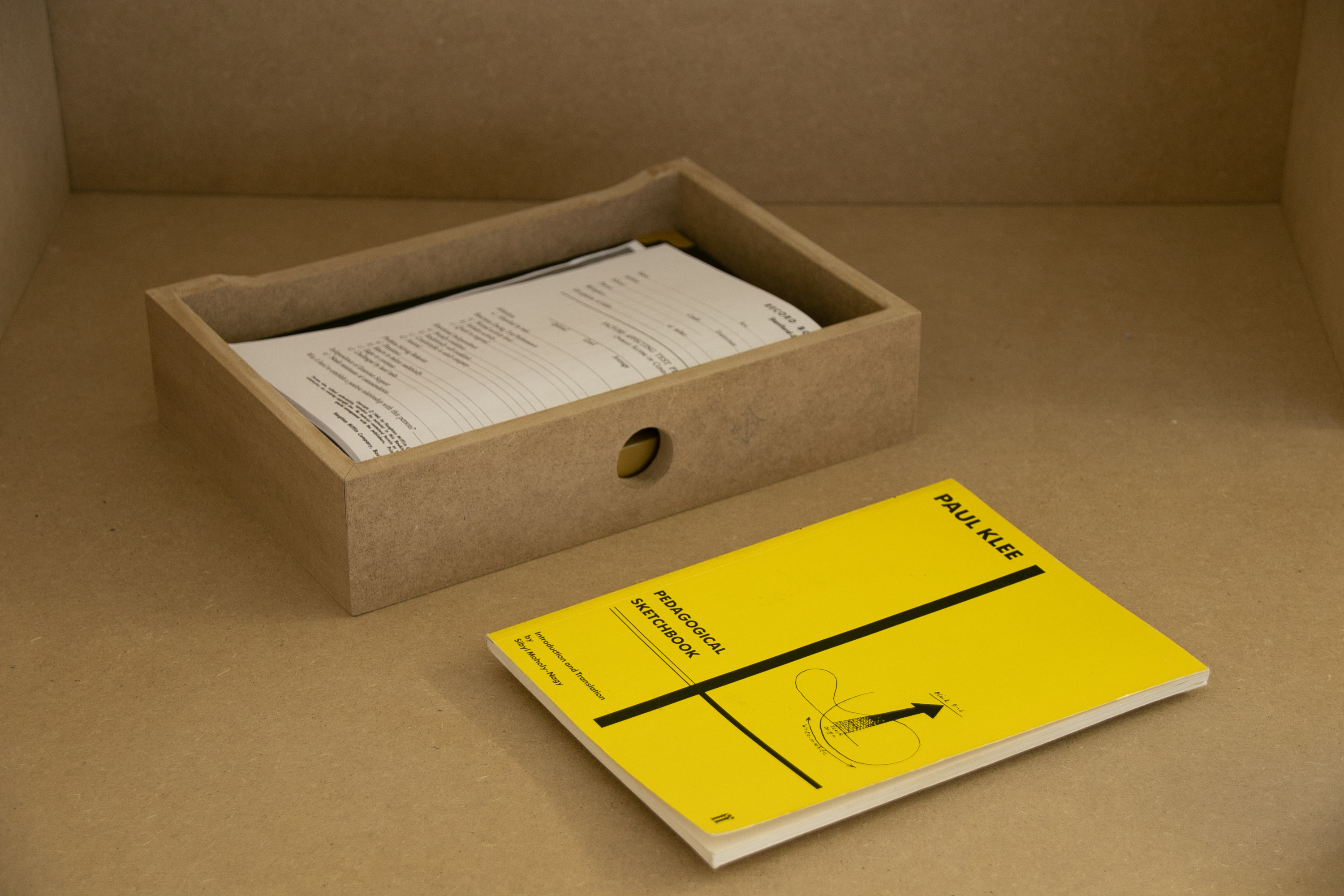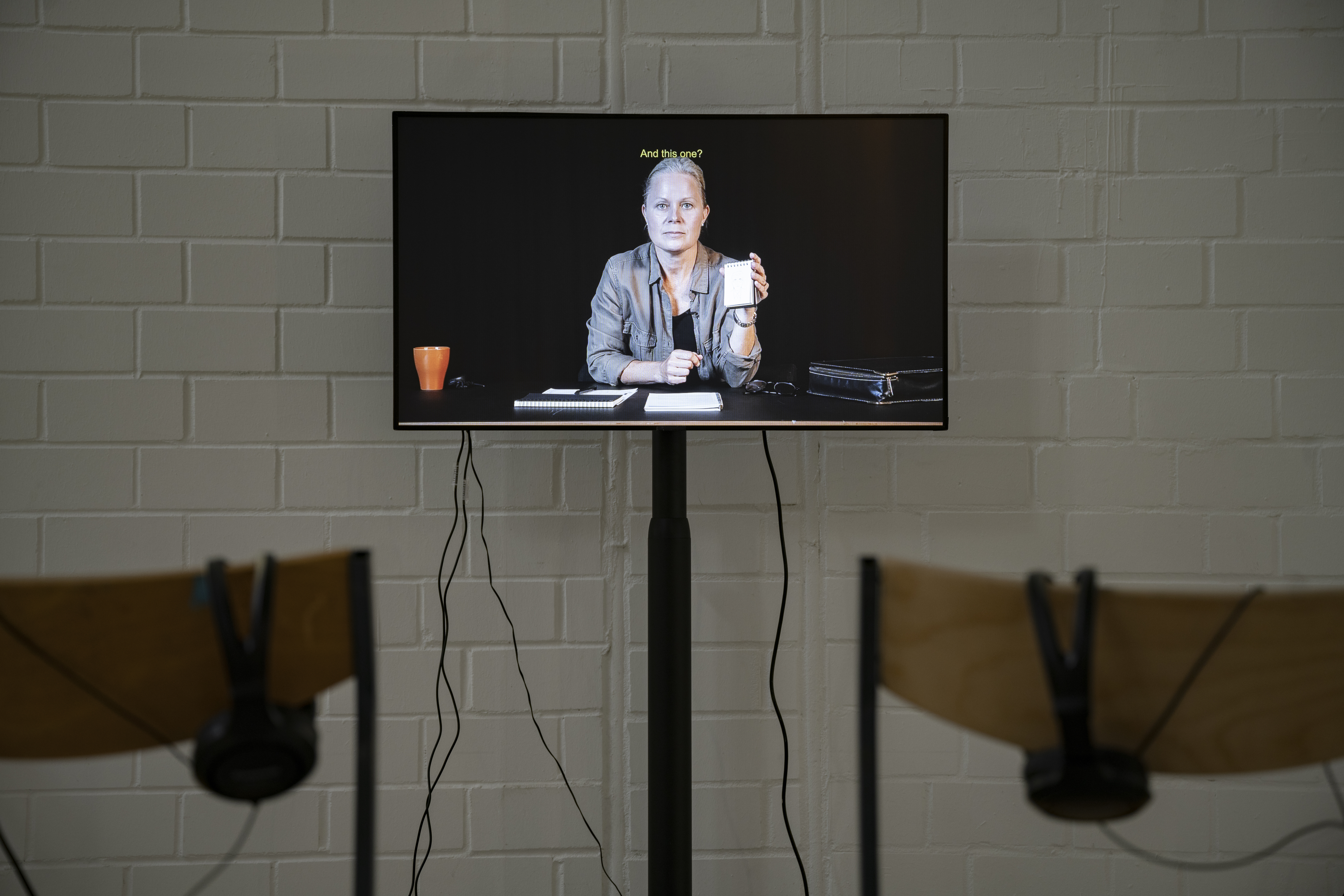 On The Subject of Tests is an ongoing research project that examines, explores and plays with the aesthetic, affective and genealogical dimensions of 20th century intelligence tests as administered in psychiatric, educational, legal, military and border spaces as a means of categorising, separating and diagnosing its subjects.

I included three works (On the Subject of Tests: Test as Archive, 2021, Series of framed digital prints; On the Subject of Tests: Desk as Archive, 2021, MDF desk with collection of tests, photographs, toys, research materials and miscellaneous objects; and On the Subject of Tests: Rehearsing the Examination, 2021
Video of rehearsals (work in progress), 36:00 min) in this group exhibition which featured 10 artistic research fellows from BS-Projects).



---


Rehearsing the Examination, Inter Art Center (IAC), University of Lund, Malmö, Sweden





In August of 2021, artist and researcher, Sasha Bergstrom-Katz, worked in the IAC's Black Room, rehearsing with eight actors to study a selection of intelligence test kits from the United States.

For the Malmö Gallery Weekend (24-26 September), she presented a work in progress iteration of the longer form project: "On the Subject of Tests: Rehearsing the Examination".

Using the IAC's Black Room as site, artist and researcher Sasha Bergstrom-Katz will record extended rehearsals of intelligence test manuals.

Images: Exhibition Poster


---
2020

Archive Machines, Rewiring, Los Angeles Municipal Art Gallery, Los Angeles, CA



The City of Los Angeles Department of Cultural Affairs (DCA) and the Los Angeles Municipal Art Gallery (LAMAG) presented ARCHIVE MACHINES, an online-only juried exhibition of recent works by Southern California artists that examined the archive as a conceptual vehicle to de-center singular narratives and encourage plural perspectives through the activities of revisioning, resisting, rewiring and relating. The forty-four artists were selected from an open call by a jury comprising: Olivian Cha, Curator and Collections Manager, Corita Art Center, Los Angeles; Kerstin Erdmann, Director, Galería OMR, Mexico City; and Rita Gonzalez, Terri and Michael Smooke Curator and Department Head Contemporary Art, LACMA, Los Angeles. ARCHIVE MACHINES was organized into four thematic sections to further engage with the presented artworks, concepts and structure of "living archives" by taking a cumulative course, growing throughout the course of the show.

ARCHIVE MACHINES' first section, REVISIONING, featured artists: Jamie Adams, Caroline Clerc, Natalie Delgadillo, Danny Jauregui, Dina Kelberman, Audrey Leshay, Maura Murnane, Lenard Smith, Allison Stewart and Rachel Zaretsky.

RESISTING featured artists: Johanna Breiding, Woohee Cho, Boz Garden, Malisa Humphrey, Nova Jiang, Farrah Karapetian, Keaton Macon, Silvi Naçi, Amir Saadiq and Keith Walsh.

REWIRING featured artists: Sasha Bergstrom-Katz, Arezoo Bharthania, Tom Comitta, stephanie mei huang, David Kelley, Three Lee, Julie Orser, Lena Pozdnyakova and Eldar Tagi, Tianyi Sun, Kyle Tata and Camile Wong.

The exhibition concluded with RELATING, which featured artists: William Camargo, Helen Chung, Nick Flessa, Carla Jay Harris, Wesley Larios, Helena Min, Tyler Matthew Oyer, Felix Quintana, Leticia Velasquez, Evelyn Hang Yin, Sarita Zaleha and Jody Zellen.


---
2018


Effecting a Split, University Art Gallery, University of California, Irvine, Irvine, CA




Images: Installation views

Effecting a Split is a two-channel video installation that re-performs the transformation scene from The Strange Case of Dr. Jekyll and Mr. Hyde alongside a magic illusion that requires identical actors to perform a transportation across the stage. The work examines how systematic methods of misdirection and hidden apparati are used in various modes of performance and addresses issues of divided subjectivity and the split body.


---


Arc, Wobble, Fade, Fold (curated by Simone Krug and Eric Kim), Human Resources, Los Angeles, CA

Sasha Bergstrom-Katz, Rachel Borenstein, Niloufar Emamifar, Miranda Javid, Kyle Welker, Kim Garcia , Joshua Ross, Eva Słapa, Amy Mackay


Images: Installation views (On Not Seeing: Cup & Ball, 2018; Cast Aluminum)

Consider the idea of the fold. It is both a gesture and a mark, a mode of concealment and of obfuscation. One can get lost in the fold just as the act of folding might provide direction or even answers. A fold is a fracture in the surface and it is a gentle graze. It is, in this way, a clever contradiction. A fold implies elasticity, movement, and variation. The works in Arc, Wobble, Fade, Fold rely on the tensility of their materials, the malleability of their formation. These pieces come together in their shifting, volatile dispositions.

Is a fold a boundary? Some works delve into the politics of geographic "air rights" and the arbitrary property rights used to delineate borders and measure public space. Other pieces consider the inherent choreography of the garment as it wrinkles, puckers, and cinches on the body. There are abstract documents of constructed or staged group experiences, where a large-scale painting of curved, undulating strokes might serve to mark, or archive, a collective event.

The fold—or the fissure—is hidden in the systems of other artworks. In one sculptural installation of tangled glass tubes, both the flow and the source of tube water is concealed by the coiling continuity of its transparent conduit. Another artist explores the interior apparatus of the magician's false "cup-and-ball" props. Here, the trick is embedded into the object itself, eliminating any need for sleight of hand.

Some cast structures carry impressions and indentations of tactile molds. These fabricated forms likewise hint at tensions, misunderstandings, missed connections—an elaborate index of social interactions. Another work seeks to demarcate definitive moments in more abstract pursuits such as mapping the pollination range of honey bees. Still other pieces dissect the flat surface of the canvas, carving holes and manipulating material into intricate contours. Short looping animations dwell on mortality and the passage of time, the folding of the day as the sun sets.

As both a cover and an idea that might open out into something else, the fold is a point of entry into deconstruction, revision, and the broader notion of change. When we see these artworks together, we see the seams that hold our surroundings.

Curated by Simone Krug and Eric Kim


---


On Not Seeing, Material Art Fair with In Lieu, Mexico City, Mexico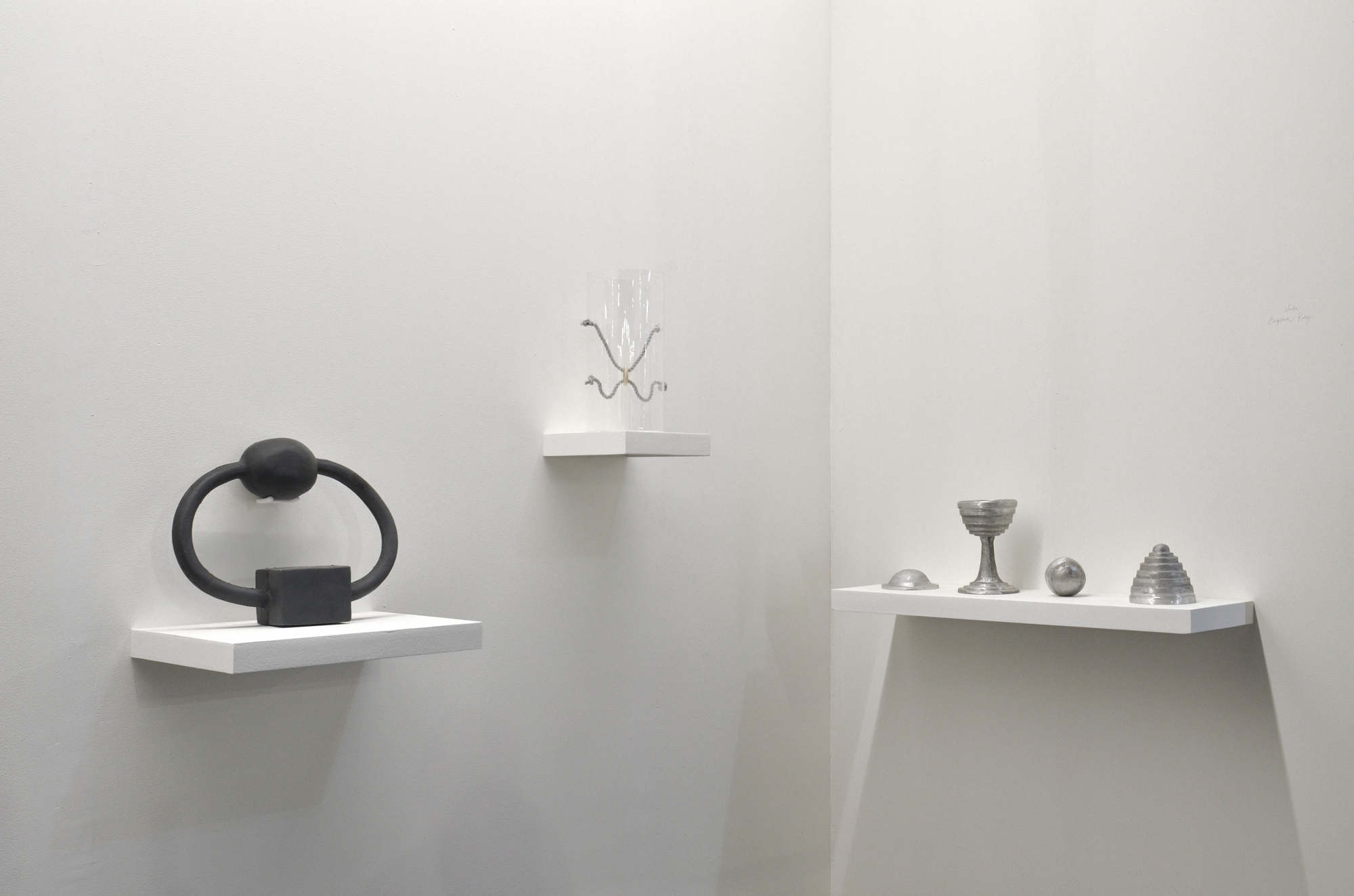 Image: Installation view

---


Co/Lab III, Torrance Art Museum, Torrance, CA




Image: Installation View

---
2017

7 Stages, AWHRHWAR, Highland Park, CA


---


Mid-residency Exhibition, University Art Museum, University of California, Irvine, Irvine, CA


---


+ and – (curated by Micah Espudo), Echo Park, CA


---
2016

hi temps (two-person exhibition with Stephen Quick), Central Park Gallery, Los Angeles, CA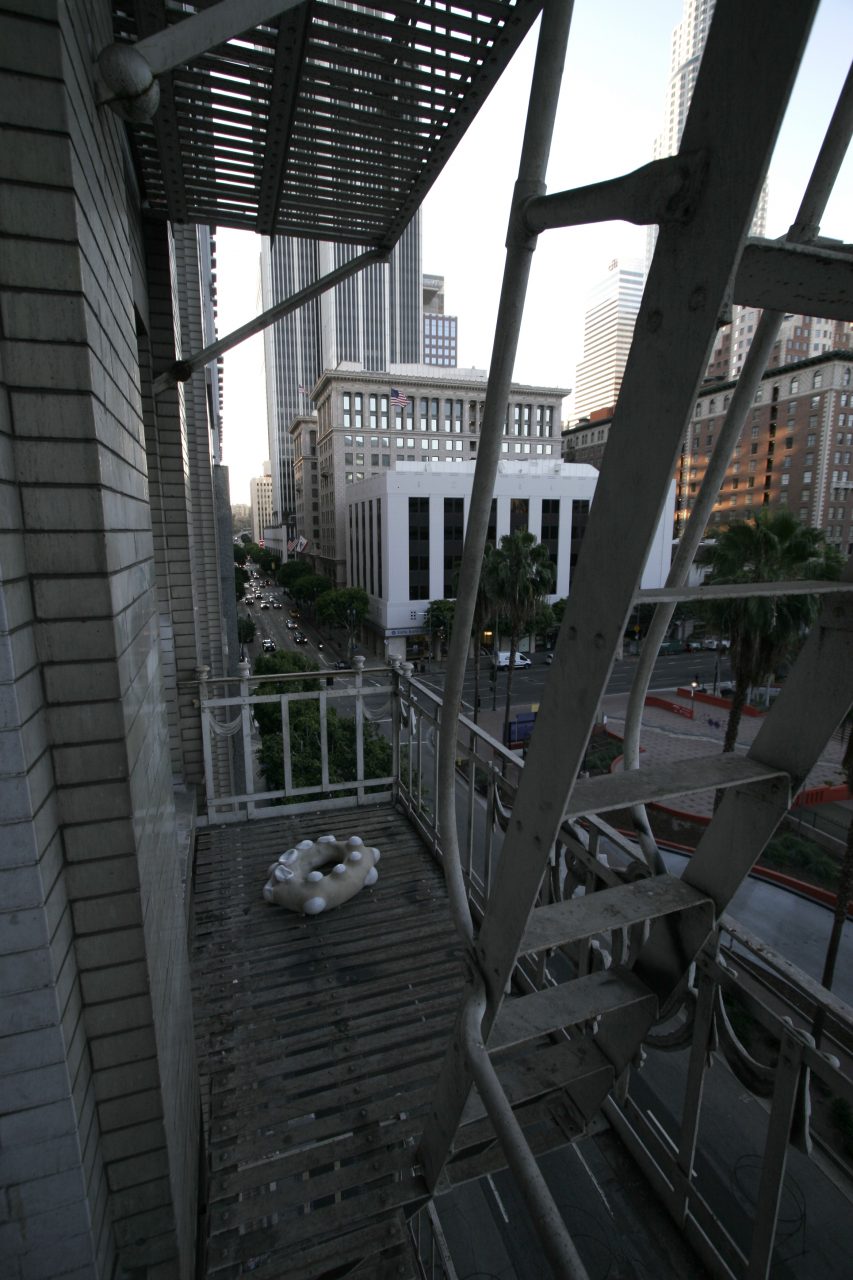 ---


I Live Alone, Patrick Gomez 4 Sheriff at ARTBandini, Los Angeles, CA


---


All of You're Sudden, In Lieu, Los Angeles, CA


---

Brancusi 2.0, Arturo Bandini, Los Angeles, CA


---

2017, Art Center College of Art & Design, Pasadena, CA (catalog)


---
2014


&, Roberts & Tilton, Los Angeles, CA